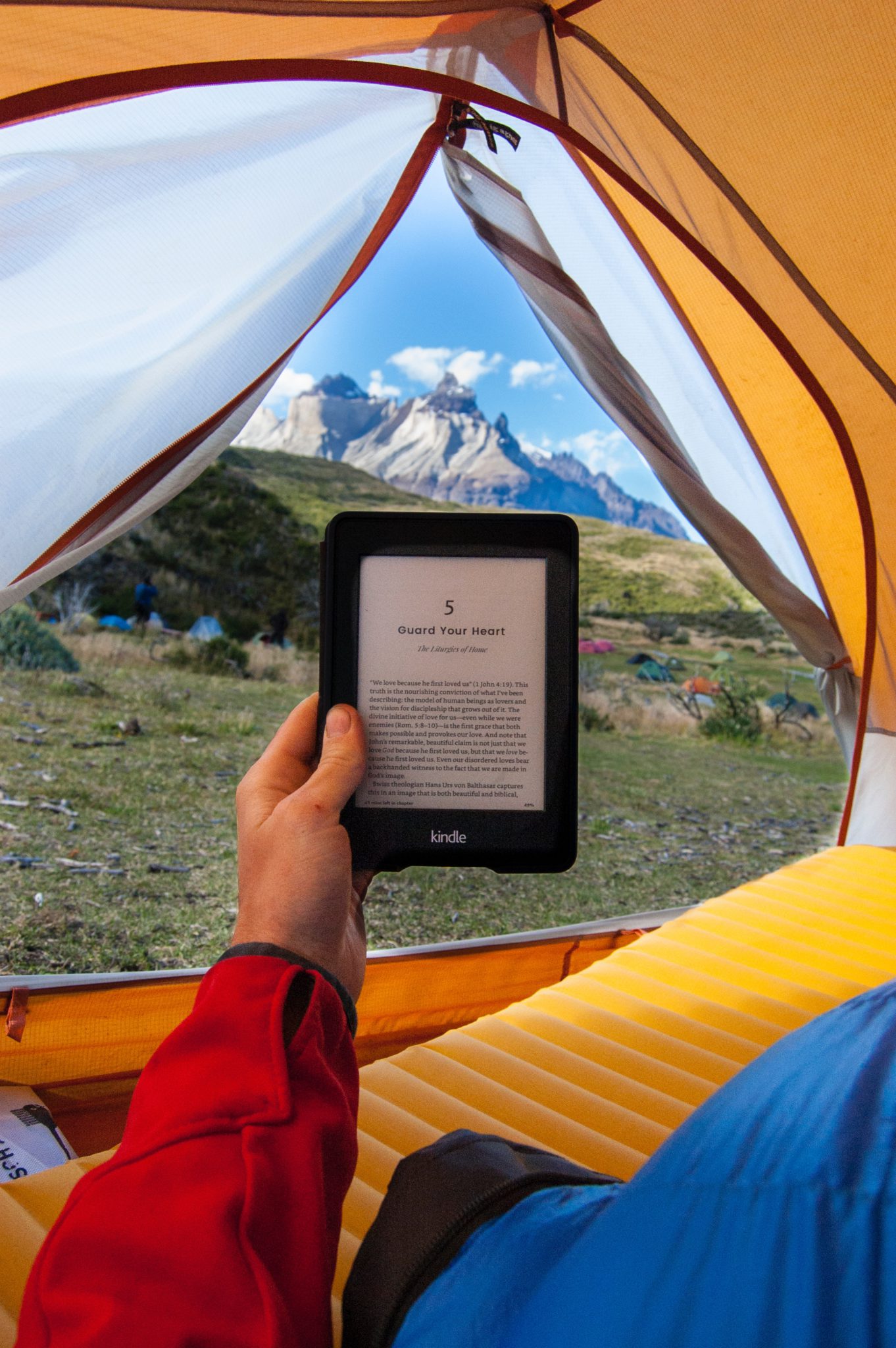 As an avid reader, I'd suggest you should spare the paper books and spoil the trees with the best eBook reader apps for your smartphone or tablet. By turning your mobile devices into an Apple or Android eBook reader with the following free apps, you can also spare yourself the sometimes steep prices for book reader devices. Our selections include popular apps for Apple devices and apps for Android devices like the Amazon Kindle and Barnes & Noble Nook, as well as lesser-known eBook reader apps that you can download from the App Store and Google Play Store, respectively.
1. Amazon Kindle
Why waste your money on a Kindle when you can transform your iPhone or Android device into a Kindle using the free app Amazon Kindle (Android, iOS) on your mobile devices?
Whether you're on the Android version or iOS version, you can discover the hottest books, periodicals, graphic novels, and textbooks in the app. Once you start reading them, you can also discuss them there with your fellow readers. Sample any eBook for free and if you like it and are a Kindle Unlimited and Amazon Prime Member, you can acquire it directly in the app.
You'll also enjoy the ability to borrow local library eBooks and customize your reading experience with the perfect font style, font size, screen brightness, and page color, as well as the capability to make and share in-page highlights. Stuck on a word? On-page translation can come to the rescue with the appropriate definition.
This one is my favorite. I use the app for reading Kindle books on a smaller screen (such as a mobile phone screen), and PDFs on a tablet screen. Plus, having my collection in one place is priceless for me.
2. Wattpad
Free app Wattpad (Android, iOS) offers all the romance, science fiction, mystery, comedy, fantasy, adventure, and YA stories and books users could ask for from well-known authors like Margaret Atwood, Paulo Coelho, and Dan Brown. Save your favorites and discuss them with other readers in the app. You can also write your own story to share with the Wattpad community. With a Wattpad Premium subscription, you'll read ad-free and enjoy the app's newest features first.
3. Nook
The free Nook (Android, iOS) app brings one of the most popular book reader devices to your smartphone or tablet. Users can choose from among four million new, bestselling, or recommended eBooks, graphic novels, comics, and magazines. There are one million-plus books available for free. Others are available to sample for free. You can even try newspapers and magazines for free for two weeks.
Read comfortably with multiple fonts and page styles to choose from as well as screen brightnesses suitable for day, night, and even evening time. If you don't understand a word, look it up with the downloadable in-app dictionary, and if you are a blind or low vision, you can still lose yourself in the literature using screen magnification or VoiceOver.
Free app Scribd (Android, iOS) offers members a plethora of award-winning and bestselling books, audiobooks, and magazines to discover based on what's trending, personalized recommendations, or what business leaders, tastemakers, and Scribd's editors currently fancy — for $8.99 per month. Read your selection online or download to enjoy offline.
5. Apple Books
With the new and improved free app Apple Books (iOS), you can more easily discover and enjoy fiction, nonfiction, mystery, thriller, romance, and kids best-sellers, emerging authors, and audiobooks recommended by editors or suggested based on your preferences. Discover the hottest new releases, curated collections, and even exclusive content in the in-app bookstore, preview books, and even download free samples.
Read your selections in the font, page color, and screen brightness of your choice. Add bookmarks and notes and highlight your favorite passages, and if you're reading at night, use Auto-Night Theme to peruse without irritating your eyes or disturbing anyone nearby. If you're a low vision, you can elect to hear the words spoken instead.
6. Google Play Books
The free Google Play Books (Android, iOS) app is where you go to enjoy millions of recommended eBooks and audiobooks from Google Play. Preview free samples and then read books, comics, or textbooks online or download for offline use.
Bubble Zoom, which breathes life into your favorite comic book, the ability to take notes that sync with Google Drive for easy collaboration with friends, and the Night Light setting, which helps ease you into sleep as you read are great added features.
7. Libby, by OverDrive (Android, iOS)
Why even buy eBooks and audiobooks when you can just borrow them from Libby (Android, iOS) for free, as you would from your local library? That's because free app Libby connects to your local library and enables you to sample and borrow eBooks and audiobooks using your library card and the app. Then enjoy eBooks and audiobooks online or download for offline reading or listening.
Click here to view the original web page at download.cnet.com
Over To You
Do you use apps to read ebooks? If yes, which ones do you prefer and why? Write your opinion in the comments below!