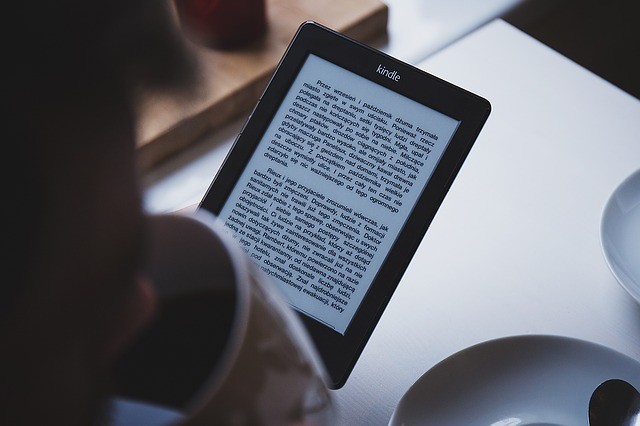 As an avid eBook reader, it's tempting for me to head straight to Amazon and start browsing—especially when I am using a Kindle ereader.
However, you can find better prices, a bigger mix of genres, and more varied ebook formats on other ebook stores. Here are the best places to buy ebooks online.
Amazon's ebook store is the largest on the internet. Aside from its huge choice of books, there are plenty of other features which keep customers coming back for more.
For example, there's the Kindle Unlimited subscription service. For $9.99/month, you can download and read as many books as you want from the collection of more than 1 million titles. But you won't find the latest releases or bestsellers on the list.
Prime members also have access to Prime Reading. It's an ever-changing library of more than 1,000 books, magazines, and comics that you can rent for free.
And Amazon frequently offers the best prices, with massive discounts regularly available.
On the downside, if you buy ebooks on Amazon, they come in the AWZ format. This means you'll need to convert the books to EPUB using an app like Calibre if you have a non-Kindle ereader.
To help you achieve that, here's our guide to converting ebooks.
Apple users should check out Apple Books (formerly known as iBooks). Non-Apple users, however, should give it a wide berth. Unlike Amazon Kindle—which has apps available on every major operating system—Apple Books is limited to macOS and iOS devices.
The store itself offers titles from both mainstream and independent publishers, but it doesn't have the same volume of content as Amazon. You'll struggle to find free ebooks to download, whereas Amazon's list of free titles feels endless.
If you're an avid reader, you've probably lost count of the number of times that a book has disappointed you. You're left feeling like you've wasted your money.
Total Boox offers a unique solution to the problem. When you download a book from the company's store, you only pay for the percentage of the book that you read.
The company has a store boasting 40,000 books. You can download as many books as you want and will not receive any charges until you start reading. And you will not be charged if you quickly flick through a book.
Unfortunately, the Total Boox app is currently only available on Android and Amazon Fire devices.
Smashwords is the world's largest distributor of independent ebooks. It lets budding authors publish their work for free and provides a way for them to get into larger retailers and libraries.
From a reader standpoint, the library has more than 500,000 books available. According to the company, 70,000 of them are available for free.
The Smashwords homepage offers some filters that you won't see in many other places, including a word count filter (under 20,000 words, over 20,000, over 50,000, and over 100,000), and filters for essays, plays, poetry, and screenplays.
Several ebook formats are available to download, including EPUB, MOBI (for Kindle compatibility), and PDF.
Barnes and Noble is the largest bricks and mortar bookstore in the United States, with more than 600 retail stores. The company also makes the NOOK ereader. NOOKs are arguably the best alternative to a Kindle and their largest competitor in the market.
The Barnes and Noble ebook store contains more than 3 million paid titles and 1 million free ebooks.
If you buy ebooks from Barnes and Noble but want to read them on your Kindle, there are a couple of hoops you need to jump through.
Firstly, you need to convert the books into a different format. Barnes and Noble's ebooks are EPUB files, so Kindle devices cannot read them. Secondly, you need to remove the Barnes and Noble DRM.
You can easily perform both steps using the Calibre ebook management app.
Kobo is another of the most well-known places to buy ebooks. And like Barnes and Noble, the company also produces a few different ereader models.
With 5 million titles available for purchase, Kobo is also one of the largest ebook stores on the web. Content is evenly divided between fiction and non-fiction. There are Kobo apps available for all the major operating systems, including Windows, iOS, and Android.
The store benefits from its powerful customized recommendations algorithms; the more books you download and read, the more personalized the recommendations become.
Kobo also runs the Kobo Writing Life program. It is a way for new authors to get their work published. As a reader, it means you have access to thousands of fun indie titles.
The Google Play Store has an entire section dedicated to selling ebooks. It consists of more than 5 million titles.
Perhaps surprisingly, the Play Books Store is one of the cheapest places to buy books. The UK's Consumers' Association, Which?, conducted research which found Google Play to have the lowest total cost across a basket of 10 current best-sellers. It was almost 10 percent cheaper than the most expensive option, Kobo.
Books on the Google Play Store are only available in the EPUB and PDF formats. Kindle devices can read the PDF format, but you'll still need to use Calibre to remove the books' DRM restrictions if a publisher chooses to enable it.
If you're an Android user, you might find Google Play Books to be the most convenient option. The app is tightly integrated with the rest of the Android OS and plays nicely with other Google services like Google Assistant.
Don't Forget Your Local Library
If you don't want to buy ebooks and would instead prefer to borrow titles as you read them, you should head to your local library instead.
Many libraries in the United States are part of the OverDrive system, and even those that aren't may have alternative provisions in place.