The best things in life are free, right? Isn't that what people say? When I bough my first Amazon Kindle, the first thing I did was to find free Kindle ebooks to download.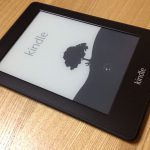 Note: This list contains sites and lists which help you find free Kindle eBooks on Amazon Kindle Store and download them directly. Another post will follow with sites and list where you can download Kindle ebooks on your computer, as well as instructions on how to load them to your Kindle reader.
So, here we go!
Amazon Kindle Store
Your first source to find free Kindle eBooks is -of course- the source! The Amazon Kindle Store.
The easiest option is to just search for free Kindle books in Amazon. Just go to the Amazon store you have your Kindle account registered (for me this is amazon.com) and type free kindle books on the search bar. You will get a list of all free Kindle ebooks available on that store.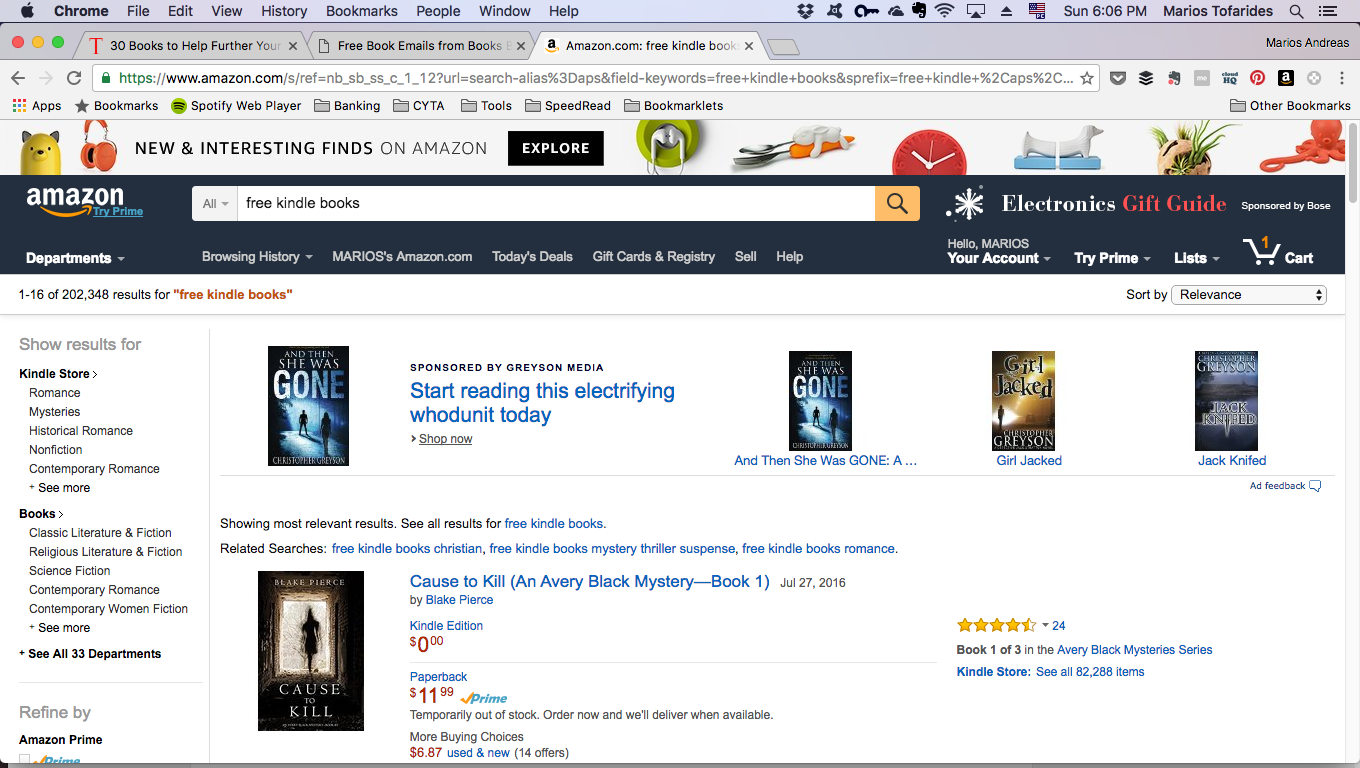 Amazon has also Free Popular Classics – Books like "Ulysses" by James Joyce or "Tale of Two Cities" by Charles Dickens, which are out-of-copyright, and they are available for Free downloads. You can find many gems in that section, including Sun Tzu's "The Art of War"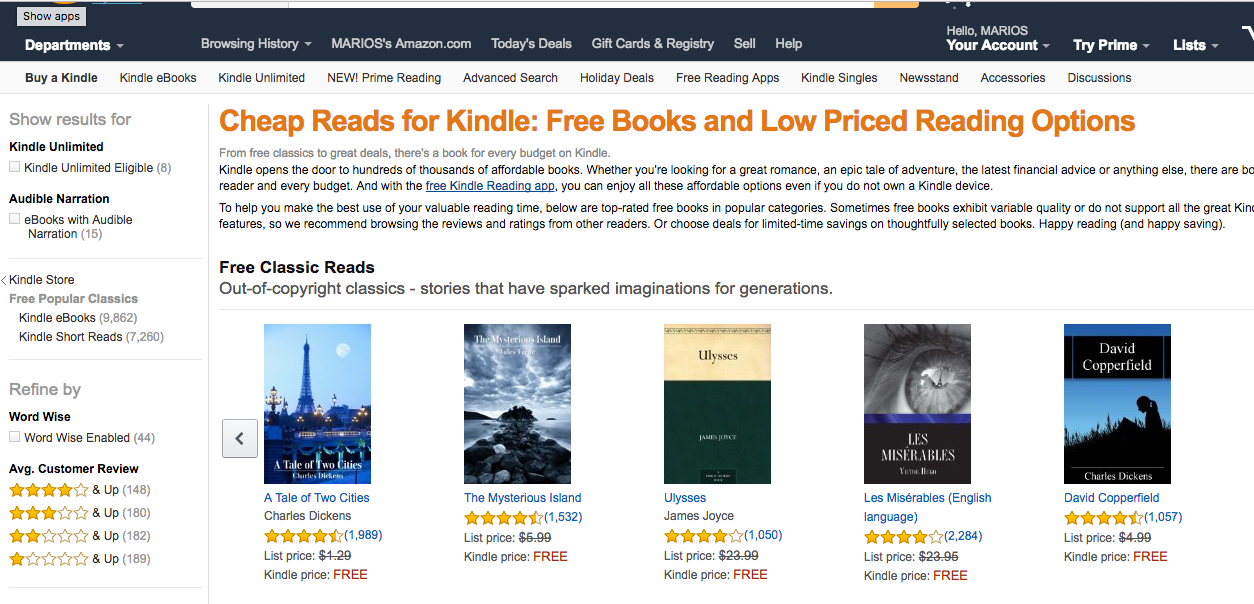 Amazon Kindle Free Popular Classics
If your country is eligible, is join Kindle Unlimited. You can download and read unlimited books with a small fee. You can also listen to unlimited books though Audible narration.
If you are a member of Amazon Prime, then you can take advantage of Prime Reading, where again you can download unlimited books for a small monthly fee.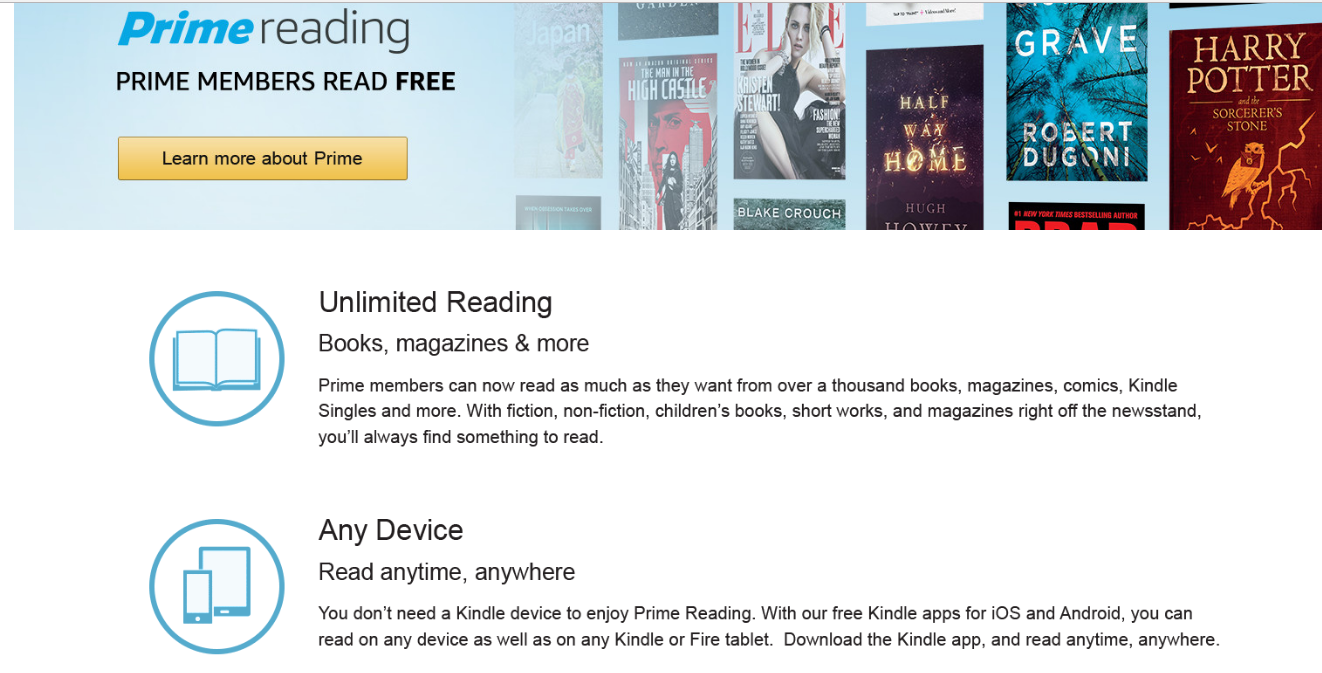 FreeStuffTimes
FreeStuffTimes is a site where you can find many free goodies, but has a daily updated section on Kindle eBooks, with direct link to Kindle Store, so you can download immediately.
Most of the times, the latest offers will be on the front page. Even if you do not see it though, you can always access it in the Categories section, as shown below.
The nice about FreeStuffTimes is that it sorts the books according to genre, making it easier to find the eBooks you desire.
Books Butterfly Free eBooks Mailing List
Last but not least, Books Butterfly has a mailing list for not only Kindle eBooks, but also for all other book stores: Apple iBooks, Barnes & Noble Nook, Kobo, Google Books, Kindle UK, Kindle Canada.

I like this, because I do not have to go online for books. I get an email daily for all new free eBooks, which I can check online

So, do you have any other sources where one can find free Kindle ebooks from the Amazon Kindle store? Please leave a comment below!