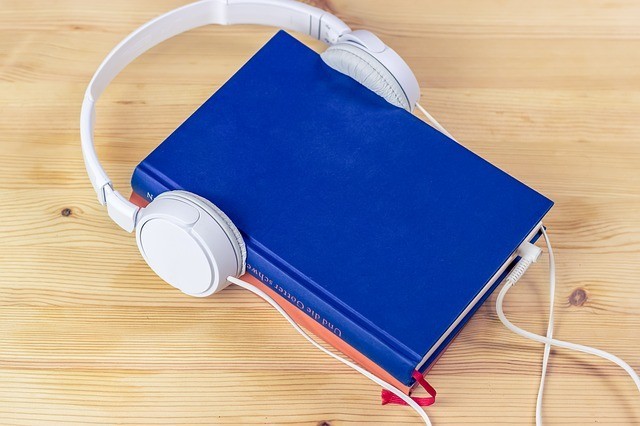 A fellow blogger commenting on one of my posts asked me to point out which sites I use for downloading audiobooks. Since I have covered eBooks sites extensively, as well as many people choosing audiobooks over ebooks, it is time to see which are the best Audiobook sites for great audiobooks
What is an Audiobook
An audiobook is an alternative book format, a recording of a text being read. It is a book disguised as an audio track. I personally use audiobooks when driving – even short distances. Audiobooks are a great way to catch up on a book when driving long distances, when stuck in traffic, when walking or exercising or when doing household chores. It is a great way to make up for the lost commute time or multitask – you could even listen to books when you're tired reading. 😉
Where to find Audiobooks
There are many sites that offer audiobooks. Many of them offer free audiobooks, others offer one or two with a monthly subscription and others just sell audiobooks by the piece. It's time to check out which are the best sites for audiobooks.
The best Audiobook Sites
Audible is owned by Amazon. It offers a free-month trial with two audiobooks which you can keep for life on the app – even if you decide to cancel the membership. Then it's $14.95 per month. But it now has an offer of $4.95 for 3 months. The offer lasts until the end of the year.
What I like about Audible is that I can take advantage of the Amazon ecosystem. I can have both the book and the audiobook at the same time and switch between the two. Thus start reading where I left off listening. And vice-versa.
Also, Audible is part of Amazon bundle offers, such as Amazon Prime and Kindle Unlimited

Open Culture is among the best gateway websites for educational and cultural media. The website compiles content material from across the internet and has an admirable collection of audiobooks — basically classics — so that you can circulation over the information superhighway or download in a variety of audio codecs for later consumption. The audiobooks are organized via genre (fiction and literature, nonfiction and poetry) and alphabetically listed by way of the author's ultimate identify.

Project Gutenberg has probably the greatest and oldest collections of audiobooks on the internet. The site's audiobooks project — a collaboration with fellow pioneers LibriVox and AudioBooksForFree — breaks down its wide assortment of books through human and computer-generated narration. From there that you may browse book lists by creator's name, title, and language. Youngsters, we suggest averting desktop-generated narrations if possible. No one may still ought to listen to Jack London's call of the Wild read through an incompetent Still knockoff.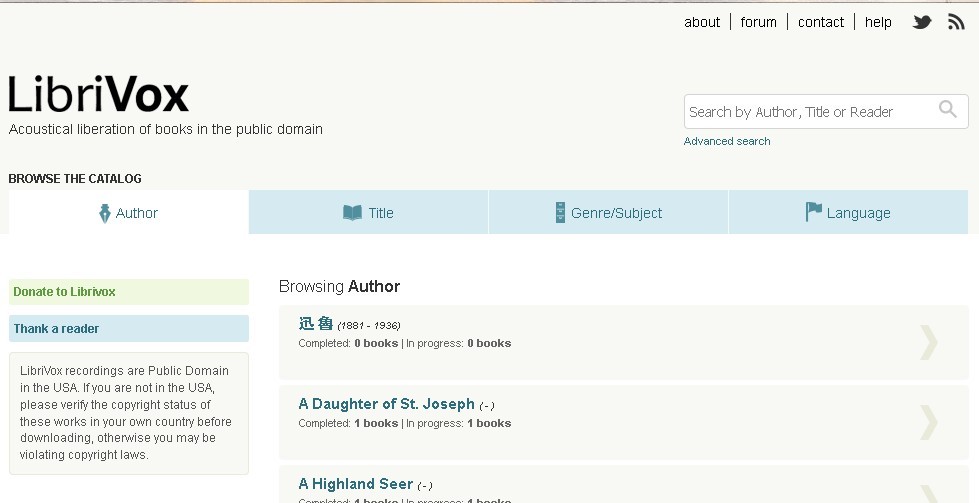 LibriVox leverages the power of its volunteers to give free recordings of public domain works. Volunteers listing and publish their own readings of works, and due to this fact the exceptional varies; you received't at all times hear knowledgeable voice actor, to position it generously. Still, LibriVox's library is substantial, its choices distinctive. In case, you like the classics (and the low rate of nothing), you ought to give LibriVox a try.

Lit2Go offers one of the best looking free sources for audiobooks. The throwback site, run by Florida's Educational Technology Clearinghouse, carries a comprehensive assortment of downloadable brief stories and poems that you are able to browse by writer, title, genre, collection, and even reading level (grades K through 12). The majority of the audiobooks will also be downloaded as a single MP3 or as brief, segmented passages of particular chapters. The homepage search option is also a pleasant touch, as is the black-and-white paintings that accompanies each title and e-book collection. Our own favorites? We're going to ought to go along with Proto-feminist Literature or Autumn in Verse — in spite of everything, nothing does inspire classic poetry reasonably like the turning of the seasons.

Scribl (formerly Podiobooks) showcases some premier, unknown audiobooks the web has to offer, lots of which are even fresh publishing. The site distributes serialized audiobooks by the use of RSS; just click on any of the audiobook hyperlinks to begin streaming or downloading the narration. In spite the collection being fairly limited, election by contributing author, genre, award status, release date, and title. The website additionally permits you to donate to your favorite writer without delay in case, you feel doing so, even if his or her ebook falls under the "difficult-Boiled" or "city fable" option.
Free Classic AudioBooks

Free classic AudioBooks is relatively self-explanatory. The primary web page presents free recordings of Treasure Island, Huckleberry Finn, and the King James Bible, among others. The website itself is a bit problematic to browse, but provided that you don't mind sticking with probably the most established titles (otherwise you understand exactly what you're attempting to find), that you would be able to navigate it rather immediately. Everything available on the website is completely free, too, and might be downloaded as either an MP3 or M4B for listening on a number of instruments. Because the name might indicate, notwithstanding, it's no longer the greatest site for listening to the rest newer than Huckleberry Finn.
Loyal Books

Formally referred to as Books may still Be Free, Loyal Books is a family unit-pleasant website that caters to the classic literature devotee. The website presents a pleasant assortment of public area novels and brief experiences in numerous languages, attainable in both Mp3 and MP4 format in addition to a podcast and an RSS feed. You could also circulation ebook chapters online and browse titles through genre, language, and recognition, or seek particular books the usage of the built-in Google search bar on the search bar on the page. Plus, most books present ratings and studies from fellow listeners, accordingly giving you a just a little stronger theory of what to expect earlier than you hit the play button.
Storynory

There just isn't always time for bedtime stories — no matter how great mum or dad you are. Luckily, Storynory gives a solution for those who without problems can't discover the time to examine to their youngsters, offering a set of usual and classic fairy tales and brief novels especially tailor-made for little ones. The website at present offers a number of hundred audiobooks to choose between, and that number is regularly starting to be because it automatically publishes as a minimum one new story each and every week. Storynory also touts one of the crucial most exuberant narrators round, and given every story utilizes an HTML 5 player for playback purposes, that you can take heed to the audiobooks on practically any smartphone, tablet, or browser attainable. The occasional story competitions the handiest additional inspire listening and creativity on behalf of your infants.
Digital ebook

Digital booklet, in the past called Librophile, is another free alternative for getting access to traditional audiobooks. The website's minimalistic design, clean layout, and bookshelf-like look make it effortless to navigate throughout the vast array of titles by way of recognition, unencumbered date, and user rating. Need to hearken to James Joyce's Ulysses or the inspiration for the longest working musical on Broadway? now not a problem. Which you could movement chapters correct on the site or down load complete novels for offline use; chosen choices immediately down load as zip info, with MP3 files inner. Like many of the sites we've listed, there's additionally a search bar to aid you find what you're looking for.
Learn Out Loud

Learn Out Loud is a hybrid audiobook library of kinds. The website facets an enormous collection of audiobooks — greater than 30,000 and counting — but they're no longer all free. however, if you click on the Free Stuff tab at the top of the homepage, which you could access a fairly huge assortment of free audiobooks. From there you could browse via genre, recognition, and audio layout. The website also perpetually spotlights the free audiobook of the month in the left-hand column, while providing a noteworthy preference of international language lessons and video documentaries.
BookRix

If you're bored with the classics and also you're attempting to find whatever thing new and distinct, BookRix can be able to aid you out. The web page serves a platform for unbiased writers to put up their work for gratis, permitting for a multitude of each written and audio content material that doesn't necessarily conform to the "traditional" invoice. It's an intensive assortment, too, one that facets thousands upon lots of pages price of novels. That you can filter search consequences based mostly factors equivalent to genre or recognition, or without problems seek a certain writer. The active person neighborhood and comment threads are BookRix's biggest property, notwithstanding, and may give you a method of engagement that goes beyond primary listening.
Have you ever used audiobooks? If yes, where do you find your audiobooks? If no, why? Leave your comments below!