The Audio-Reader by Good e-Reader turns your ebooks into audiobooks. The narration is brought to you by Amazon Polly, which sounds like Alexa. You can import in ebooks in English or 28 other languages have them read aloud in male and female voices. The TTS system can be turned off and you can use our app has a dedicated ebook reader and it supports all of the major formats, including EPUB, FB2, MOBI, and PRC.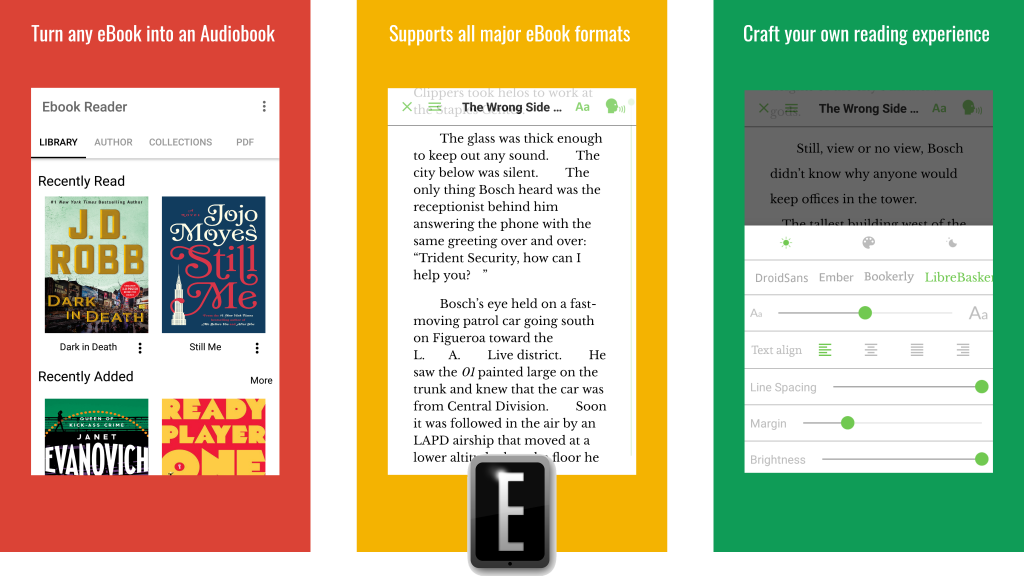 This video review gives you a sense of the UI and all of the features that come on this free download. Check out our ebook reading experience where you can customize a bunch of options to have full control over your ebook experience. Adjust the line spacing, margins, font size, font type or even the background color. There is a detailed guide included in the app that teaches you how to sideload in ebooks, in case you have never done it before.
If you tried the app when we first launched it a few days ago we just pushed out a new update. It now has native support for seven-inch tablets and smartphones with super high resolution, such as the Samsung S9 and Google Pixel XL. It is important our audio player has compatibility with all devices, so we added in a bunch of new enhancements and solved a ton of bugs. Some of the bugs we addressed came from user feedback on Reddit and Youtube.
Download Audio-Reader from Google Play and the Good e-Reader App Store.